NEWS
Tiger Not Lost In Woods When it Comes to Cash; Still Richest Athlete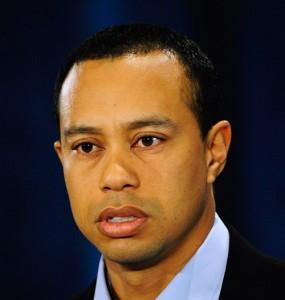 A torrid sex scandal isn't preventing Tiger Woods from making some money. Financially, the pro-golfer seems to be bulletproof as he once again holds down the No. 1 spot of the 50 top-earning American athletes.
For the seventh yea in a row, Sports Illustrated has compiled a list of "The Fortunate 50" American athletes by salary, winnings, endorsements and appearance fees.
Article continues below advertisement
According to SI.com, the average earnings of those on the list have reached an all-time high of $26.2 million — an 11 percent increase from 2009.
OK! NEWS: TIGER WOODS RESPONDS TO SEX SCANDAL QUESTIONS IN IRELAND
Tiger's image definitely took a huge hit this year — one which will be very hard for the golf star to ever recover from.
Even though his personal indiscretions cost him tens of millions in endorsement deals, Tiger, 34, still was able to come out on top, according to SI's data.
Tiger's earnings were down more than $9 million from a year ago; however,  he still earned nearly $30 million more than the No. 2 athlete, fellow golfer Phil Mickelson.
Coming in at No. 3 was boxer Floyd Mayweather Jr. with $60 million, and NBA superstar LeBron James — who recently announced he would be playing for the Miami Heat next season —  was No. 4 on the list with $46 million.
New York Yankee Alex Rodriguez came in at No. 5 with $37 million. (Looks like Cameron Diaz is in for some luxurious gifts!)
OK! NEWS: TIGER — HIDING HIS FORTUNE?
Cleaning up in the top 10 are Shaquille O'Neal, with $35 million; Kobe Bryant, $33 million; Derek Jeter and Peyton Manning, both $31 million; and Miami Heat's Dwyane Wade, $27 million.