NEWS
Tiger Woods: Mistress Tries to Secretly Bear his Child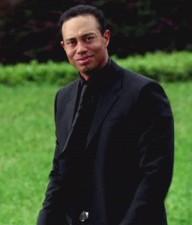 With multiple mistresses coming forward with allegations of an affair with Tiger Woods, the plot line in his dramatic marriage to Elin Nordegren thickens as a new woman claims that she had been secretly attempting to get pregnant with his child throughout their romantic time together, Radar Online reports.
After claiming to have been intimate with the golfer for many years, the still unnamed mistress admits that she went off of birth control in hopes to become pregnant during the affair without Tiger's knowledge, a source at Radar Online reveals.
Article continues below advertisement
The source continues that, "She used to try to arrange to see Tiger when she was ovulating, " as reported by Radar Online, "She thought she'd be set for life financially if she could have Tiger's baby."
And while the woman, who has already lawyer-ed up in hopes to get a hefty settlement for her time spent with Woods, has yet to come forward publicly, sources at Radar Online confirm that she and the 33-year-old athlete did not use protection during intimacy although he was unaware the she was not on the pill.
Radar Online reports that the lady, one of many that have been linked to Woods over the past few days following a nasty spat with his wife, is in dire need of money and thinks that Tiger should pay up.