NEWS
Tiger Woods Will Return to Rehab After Speech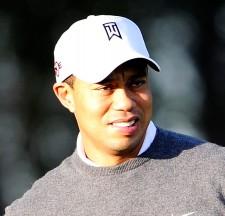 Tiger Woods will head back into therapy after speaking publicly today about his serial cheating, according to a letter from PGA Tour commissioner Tim Finchem.
In Finchem's letter to the PGA Tour policy board — obtained by the Associated Press — he explains why Tiger chose today to make his first public comments, which are to be televised live by the major networks.
Article continues below advertisement
"As we understand it, Tiger's therapy called for a week's break at this time, during which he has spent a few days with his children and then will make his statement before returning," Finchem said in the letter. "Accordingly, there was very little flexibility in the date for the announcement."
The shamed golfer's statement comes during the Match Play Championship, sponsored by Accenture, the first company to drop him.