NEWS
Tila Tequila Tweets She's Pregnant with Brother's Baby?!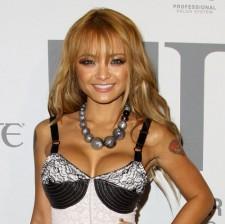 Just as she's always done, Tila Tequila turns to the Internet to Tweet about her private life. The reality star made a "big announcement" this weekend when she posted the following:
I LOVE MY BROTHER TOO! CAN U GUESS WHAT I AM GOING TO GIVE HIM FOR CHRISTMAS?? THIS WILL CHANGE HIS LIFE & MINE FOREVER!!!!! ITS HUGE! GUESS.
So what's the big surprise?
The Internet icon filled fans in 4 minutes later, Tweeting, "BIG ANNOUNCEMENT: I am going to become a SURROGATE MOTHER for my brother & his Wife!!! That is my xmas present to them. Im pregnant!!!!"
Article continues below advertisement
Sounds like Tila's 9-month long Christmas present for her brother is the real deal; however, last time the Shot at Love star tweeted about pregnancy in June, it turned out to be false, PopEater reports.
Tila wrote on her MySpace Blog this summer, "The point is ... maybe I was pregnant, or maybe I wasn't... but I am not currently pregnant. Don't be mad because I outsmarted you, haters."
"I just felt the need to clear up the rumors for all of my fans because I care about you and want you to know the truth!" she concluded.
This has been a joyous season for Tila, who recently announced her engagement to Casey Johnson, heiress to the Johnson & Johnson company, via a UStream video.
"Tonight, my beautiful girlfriend has just asked me to marry her and check out this rock," Tila, dressed in her usual lingerie, proudly declared earlier this month with her fiancé at her side.
However, trouble is brewing in paradise for Casey. The Band-Aid heiress has been charged with two felonies for allegedly stealing items from a former girlfriend, according to reports by TMZ this month.
Casey has been charged with first degree residential burglary and receiving stolen property.