NEWS
Tim Tebow is Topless for 'GQ' and Talks Giving His "Heart and Soul" to the Jets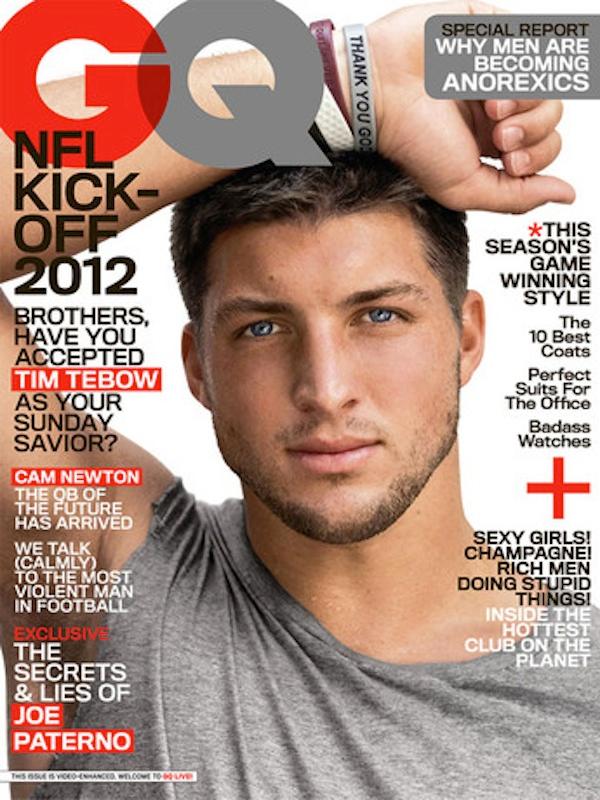 Article continues below advertisement
That being said, he gets that some Big Apple fans may not immediately take to him.
No worries, he muses, after a knock-out season they'll change their mind.
"I think if they're a Jets fan, hopefully they'll be rooting for me. I'll do whatever I can to help this team win football games," he said. "I'll give my heart and soul whenever I step on that field and even when I'm on the sidelines. And at the end of the day, that's really all you can ask of someone."
OK! GALLERIES: NBA STAR KOBE BRYAN LEAVES AN IMPRINT ON HOLLYWOOD
While the writer for GQ isn't sold on Tim at the beginning of the interview, after seeing him swarmed by fans and reporters, he marvels at the athlete's "charisma."
"Tebow smiles the entire time he is surrounded by reporters, no matter what he's asked...he is clearly enjoying himself," he writes. "He likes the attention, and not in a craven, needy way. More like: I'm a people person!"