NEWS
Who Did Tim Tebow Want To Meet At The Met Gala? Anna Wintour!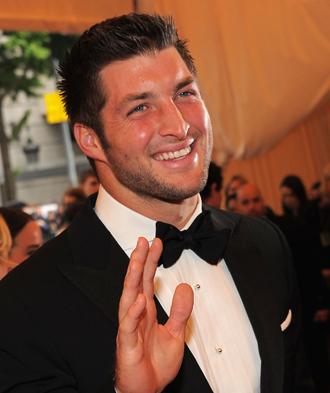 When you're one of the most famous football players in the world, who is the No. 1 person you want to meet? Well, if you're hot New York Jets quarterback Tim Tebow, that top spot belongs to Anna Wintour.
Tim admitted to OK! at the 2012 Met Gala that Anna was the person he most wanted to get to know.
"Just because of her affect on fashion and what she will continue to do, it will be exciting," he said.
Article continues below advertisement
They certainly gave Tim (clad in Ralph Lauren) good advice last night as it only took him "12 minutes" to get ready!