NEWS
"Time to Care" About the Environment for Leo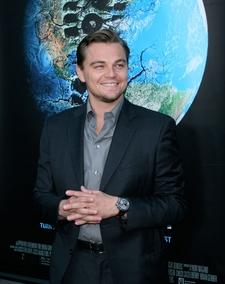 Time is on Leonardo DiCaprio's side when it comes to environmentalism.
The Oscar-nominated star has teamed up with watchmakers Jaeger-LeCoultre to form the "Time to Care" program to benefit the actor's environmental organization, the Leonardo DiCaprio Fund at the Califonria Community Foundation, the Swiss company has announced.
Jaeger-LeCoultre will fashion two limited edition watches this fall, the proceeds of which will go towards Leo's Fund.
MORE ON:
Leonardo DiCaprio
Article continues below advertisement
An avid environmentalist, this is just the latest project in Leo's very green life. He drives a hybrid car, lives in a solar paneled home and has lobbied for access to clean water. Last year, the 33-year-old produced and narrated 11th Hour, a global warming documentary.
"We all have to do our part to raise awareness about global warming and the problems we as a people face in promoting a sustainable environmental future for our planet," he has said.