NEWS
Tina Fey Pays Tribute to Amy Poehler with SAG Award Win, "I've Known You Since You Were Pregnant with Lena Dunham!"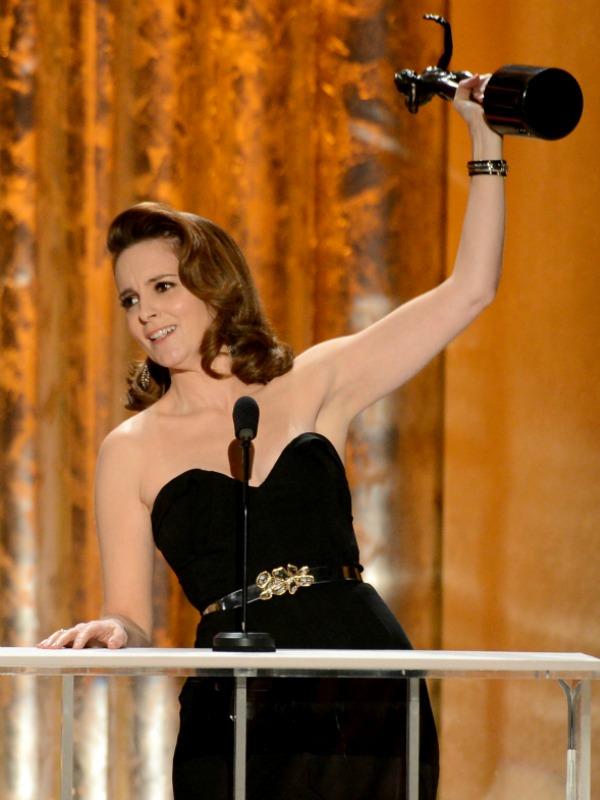 And the "Actor" goes to Alec Baldwin and Tina Fey! With the 30 Rock series finale airing on NBC this Thursday night at 8 p.m. ET, it's nice to see the hit show go out on a high note. Alec won the SAG award for Best Actor in a Comedy Series and Tina took one home for Best Actress.
We loved that Tina's speech paid homage to her friend Amy Poehler—and reminded us of what great chemistry they had when they hosted the Golden Globes together a few weeks ago.
Article continues below advertisement
"I share this award with my sweet friend Amy Poehler," Tina said on the podium. "I've stolen so many of your moves! I've known you since you were pregnant with Lena Dunham and I love you!"
Tina also reminded the crowd that the 30 Rock finale is on during the Big Bang Theory. "Just tape it for once!" she begged!
Are you sad to see 30 Rock go? Tell us in comments section or tweet us @OKMagazine! And of course follow all our SAG coverage here!