NEWS
Do You Know How Beyoncé Got Her Name? Tina Knowles-Lawson Explains!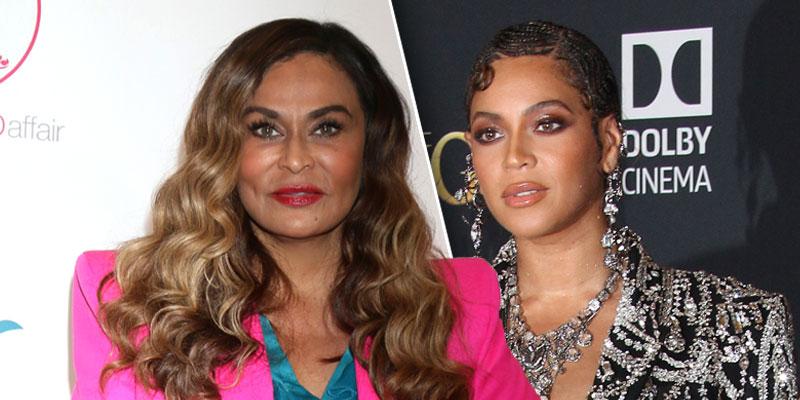 What's in a name? Tina Knowles-Lawson revealed the origin of the name Beyoncé, which is now widely associated with her superstar daughter.
"A lot of people don't know that Beyoncé is my last name. It's my maiden name," the 66-year-old said on the In My Head with Heather Thomson podcast. "My name was Celestine Beyoncé, which at that time was not a cool thing to have that weird name. I wanted my name to be Linda Smith because those were the cool names."
Article continues below advertisement
64-YEAR-OLD TINA LAWSON IS SERVING B-O-D-Y GOALS IN HER NEW JEANS!
The businesswoman and fashion designer — also the mother of singer Solange — revealed that it's not just her and Beyoncé who share the moniker (or a form of that name) in their family. In the past, the name was changed due to a clerical error; since then, her brother and his children have Beyincé in their name.
"I think me and my brother Skip were the only two that had B-E-Y-O-N-C-E," she explained. "It's interesting — and it shows you the times — because we asked my mother when I was grown, I was like, 'Why is my brother's name spelled B-E-Y-I-N-C-E? You know, it's all these different spellings. And my mom's reply to me was, like, 'That's what they put on your birth certificate.'"
"So we all have different spellings," she said. "People don't even put the two together and know that's the same name."
Knowles-Lawson's different surname comes from her marriage to Beyoncé's father, Mathew Knowles. The two split in 2009 after being together for more than three decades. Their divorce was finalized in 2011; she later married actor Richard Lawson in 2015.