NEWS
TLC to cancel game show?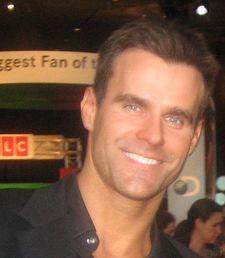 Will the nicest man in showbiz have to take up a new residency?
Dancing with the Stars alum Cameron Mathison hosts TLC's Your Place or Mine, the network's first reality game show where contestants can steal a new room out of their opponent's home, literally. A new flatscreen would be nice!
The show, which premiered on June 8, brought in low ratings, prompting the network to shuffle it in the lineup from its original Sunday night, 8 p.m. air time to a Saturday TV viewing dead zone. A source close to the show whispers to the TV Fanatic, "It probably won't be on much longer." Say it ain't so!
Article continues below advertisement
Don't fret. The TV Fanatic hears that the network loves Cameron (who doesn't!), and if this project doesn't work out, they'll keep trying until they find the perfect fit.
A TLC rep declined to comment on the status of the show.