NEWS
Today We're Loving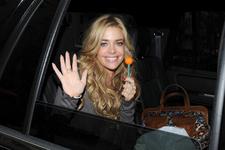 Sugar Factory
Sugar Factory is a one-stop shop for sweet lovers everywhere. It has a complete array of chocolate, candy, and their specialty item – Couture Lollipops.
Kim Kardashian is a huge fan of the lollipops, as is Denise Richards, Lauren Conrad and Carmen Electra.
Sugar Factory has created bejeweled and custom handles you can pair with a rainbow of lollipop flavors to create your own custom sweet sensation. Match your mood, outfit, or special occasion with Couture Lollis. Britney Spears even created her own Circus Tour Lollipop.
Article continues below advertisement