NEWS
Today We're Loving...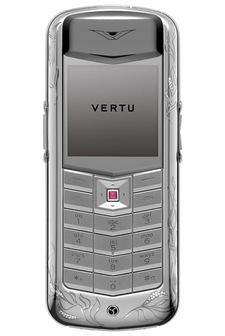 Search your sofa for change. Start clipping coupons. Learn to play "Hey Jude" on the accordion and perform it for tourists this weekend... because you are about to suddenly need to find about $7,000.
Today we're loving the Constellation Vivre Collection from Vertu, the luxury cellphone company beloved of Jay Z, Mariah Carey and Jon Bon Jovi.
C0-designed by Michelle Yeoh, the star of Crouching Tiger, Hidden Dragon and Danny Boyle's Sunshine, the gorgeous, hand-built phones feature floral patterns hand-engraved on the front and stitched in metal thread into the leather on the back -- and all for just seven grand!
Article continues below advertisement
According to Vertu, "the pattern conveys a sense of energy and the awakening of nature which is reflected in the fresh palette of the finest leathers" -- but all we know is it's real pretty.
Want one? Well, we'll help you get started. It goes: "Hey Jude, don't make it bad..."