NEWS
Today We're Loving...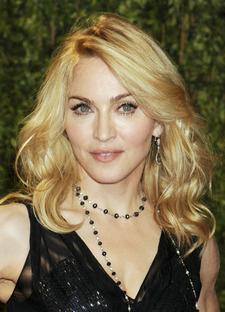 Summer is here, the sun is shining, the beach beckons.
So it's almost a shame that MTV has just come up with something that's going to make you stare at a computer for hours at a time.
At The Vault, MTV and AT&T are digitizing tons footage from the last two decades of the networks' output, and making it available online for the first time.
There's everything from a hilarious early Mika interview, to a random, bizarre and seriously awkward encounter between Madonna some guy in the neighborhood where she grew up (both available exclusively on okmagazine.com, below), plus live performances and interviews.
Article continues below advertisement
The site is going to be "unlocking" 15 new clips each day here.
And if you're just too impatient for that, there's a trivia game that lets you see the next day's clips early if you can answer three questions right.
So with hundred little pieces of music history ready to be unlocked, you can say goodbye to a few dozen hours of sunbathing time.
Oh well. At least you'll save on sunblock.
CHECK out Madonna's awkward encounter:
AND CHECK out Mika kidding around for the camera: