NEWS
Today We're Loving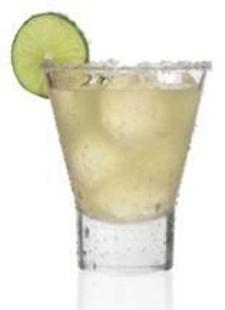 Celebs are loving margaritas! Famous fans including Oprah Winfrey, Jennifer Aniston, Kate Hudson, Pierce Brosnan and Salma Hayek are just a few who can't get enough.
However the average margarita can pack a whopping 300 calories, so stars like the slender Anne Hathaway are substituting a too-sweet margarita mix for agave nectar and fresh lime juice which can easily save 140 calories. Creating this easy to make margarita will allow you to splurge, guilt-free, on the chips and salsa this Cinco de Mayo.
Article continues below advertisement
The World's Freshest Margarita
2 oz. Milagro Tequila
1 oz. Agave Nectar
1 oz. Fresh Lime Juice
Combine ingredients with ice and shake.
Strain over fresh ice in a rocks glass and garnish with a lime wheel.
Salt optional.
*160 Calories