NEWS
Today We're Loving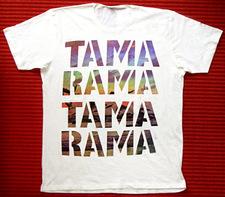 TAMARAMA T-SHIRTS
Straight from Australia, the band Tamarama is earning a name by hitting the airwaves with their mix of folk, rock and reggae rhythms, breezy melodies and easygoing lyrics. So what better way to show your love for Jay Lyon and Nicolas Potts, whose band has appeared on MTV's The City, than these super high quality T-shirts!
Usually selling at retail for $70, OK! readers can email manager@tamaramamusic.com with size, mailing address and credit card number, and get the shirts for only $25 each plus shipping and handling. All sales will be processed via PayPal.
Article continues below advertisement
The guys take their name from a little known Australian beach where they grew up, and are now based in NYC.