NEWS
Today We're Loving...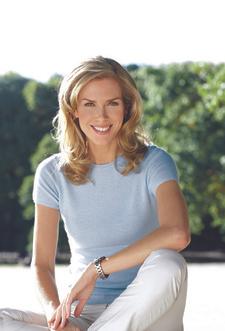 If you're like us, you resolve to change your lifestyle every time a microwave bleep means "Dinner's ready!".
Or you realize that you only use your gym membership to sweat off a hangover in the sauna. Yet you never seem closer to actually ditching your bad habits.
Which is why today we're loving The Quantum Wellness Cleanse by Kathy Freston, a "21-day essential guide to healing your body, mind and spirit."
Article continues below advertisement
In the follow up to her New York Times bestseller, Kathy -- whose fans include Ellen DeGeneres and Oprah -- walks you through a routine that gradually and painlessly drops the nastiest toxic products out of your diet in less than a month. Plus, with Kathy's plan, you can forget about starving yourself.
"This is very medically sound, nutrient-rich way of eating," she tells OK!, "so you're actually eating delicious food, and an abundance of food, but you're just avoiding sugar, alcohol, caffeine, gluten and all animal products.
"This is actually a very satisfying way to eat, and very fulfilling, and vetted by lots of different doctors and approved and gotten the thumbs up."
Sign us up!
The Quantum Wellness Cleanse is available now from Weinstein Books.