NEWS
Today We're Loving...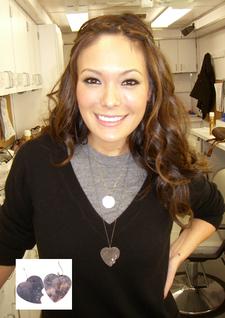 In these gloomy times, you could dress for recession in a length of sack cloth accessorized with a grimace.
Or you could go the other way, and glam like you've never glammed before (we find that if you shriek "Diamonds!" with enough abandon, you can't hear the stock market crashing).
And so today we're loving the Vamp by Fetty collection, the new jewelry line from Justin Tranter of glittering glam rock lunatics Semi Precious Weapons.
Article continues below advertisement
It's a range of diamond-studded, oxidized-sterling earrings and necklaces from the brand beloved on celebs including Lindsay Price, Kellie Pickler, Taylor Momsen, Kim Kardashian and Jennifer Love Hewitt.
So with pairs ranging from $115 to $295 available at Barneys later this month, you can now officially start turning this economic meltdown into a disco inferno.