NEWS
Today We're Loving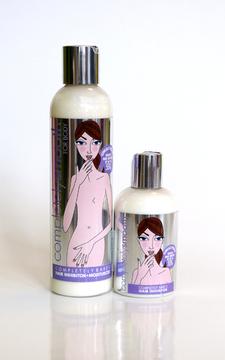 You've got your cute new J.Crew bikini, Carrera aviator sunglasses and Frederic Fekkai Beach spray in your tote bag but there's one more thing girls need to do to get groomed and ready for a day of fun in the sun!
Stop by NYC's Completely Bare salon where you can get pampered with a signature facial, sculpted tan by a technician "chiseling" airbrushed definition or stop by and get your bikini line lasered with their new Sciton (Yag) Laser system designed especially for summertime gals who want to keep their sunkissed glow
Article continues below advertisement
Completely bare spa provides advanced IPL and laser hair removal treatment, allowing gentle, non-invasive and long-lasting solutions to unwanted hair anywhere on the face or body. Whether you have dark or light skin, curly, fine, or coarse hair... prone to bumps and ingrowns... you to can get rid of unwanted hairs in problem areas without messy irritations.
If you don't live in the NYC tri-state area Completely Bare has come up with a solution! Their completely smooth lotion stops hair in its tracks! Clinically proven to visibly diminish hair it'll save time shaving or making pesky wax appointments and free you up to enjoy the sunshine!