NEWS
Today We're Loving: ARCADE's Hot Holiday Finds Under $100!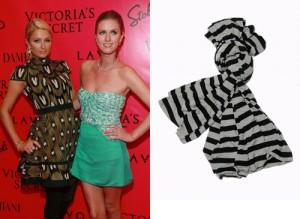 L.A.'s swanky ARCADE Boutique, owned by Rochelle Gores Fredston, has recently launched their "Under $100" section on ARCADEBoutique.com. The page features fabulous fashion finds — worn by some serious A-listers — at affordable prices!
Following the A-list trend to mix high end with low end, ARCADEBoutique.com is a one stop shop where you can pick up your favorite brands like Calvin Klein, Beautiful People, Marc Bernstein, Kain, 291 and more, without paying a high-end price!
Article continues below advertisement
Included in the "Under $100" section is the exclusive ARCADE label scarf for only $68 owned by the celebs Paris and Nicky Hilton, Amy Smart, Eliza Dushku, Lindsay Price and even Demi Lovato.