NEWS
Today We're Loving: Jaguar XJ!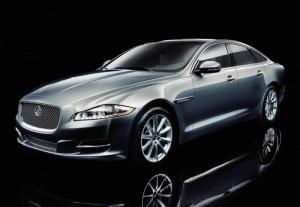 Young Hollywood is buzzing over the newest edition to the Jaguar family — the XJ. Ed Westwick, Ryan Cabrera, Alexa Chung, Maggie Grace, Emma Roberts and Dakota Fanning, among many other stars, are quickly becoming fans of the luxury vehicle.
Traveling from city to city on their "City Takeover" tour, the Jaguar XJ has been featured in Jay-Z's music video for "On To the Next One," offered an exclusive preview at The Estate to Hampton VIPs and was spotted at a private Robin Thicke concert in L.A.
Article continues below advertisement
As one of the most highly anticipated new luxury products to hit the market in 2010, the all-new Jaguar XJ 2011 reflects a clarity of vision that defies preconceptions and transforms the idea of a luxury sedan.
It is a blend of stunning design, intuitive technology and innovative thinking that delivers a remarkable driving experience. A contemporary luxury car that is beautiful, exhilarating and sustainable.
To launch the Jaguar XJ, Jaguar has created a program called "City Takeover," where its all about bringing deep experiences and engagements with the brand in 3 major markets: NY, LA, and South Florida. For more information on the Jaguar XJ, go to: www.jaguar.com.