NEWS
Tom Brady & Gisele Bündchen Sued by Photographers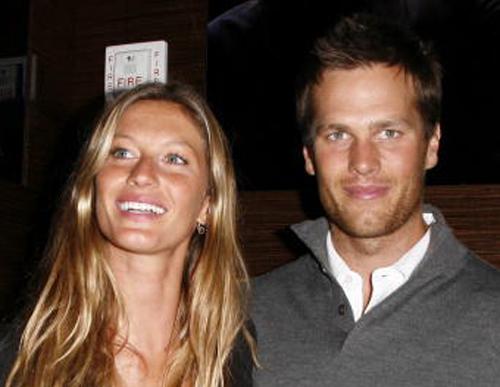 Tom Brady and Gisele Bündchen could be in for some legal trouble -- the pair are being sued by two photographers who claim the couple's security team shot at them after the celebration of their second wedding in Costa Rica in April, TMZ is reporting.
The photogs say they received proper clearance to shoot pictures from a nearby property, but that one of Tom's security guards demanded a camera and memory cards anyway. One snapper says he "managed to run off and escape" but the other claims he was "grabbed by the bodyguard, his arm twisted behind him and immobilized."
Article continues below advertisement
The suit was filed today in federal court in New York. In the documents, the photographers claim that five men joined in and refused to let the captive photographer go. He was eventually allowed back into his SUV and picked up his colleague, but the security team then demanded they drive up to Gisele's residence to discuss things.
When the men tried to drive away, they claim "the Brady/Bündchen bodyguards opened fire with pistols."
The men claim the bullets "shattered" the rear window of the SUV" and "narrowly missed striking the heads" of the two photogs. The two men are claiming in their suit that Tom and Gisele were negligent in the training and hiring of their bodyguards, which allowed the security team to "discharge firearms with intent to kill or wound." The photographers want more than $1 million in damages.
PHOTOS OF THE ALLEGED INCIDENT: