NEWS
Tom Cruise Blindsided by Katie Holmes' Divorce Filing?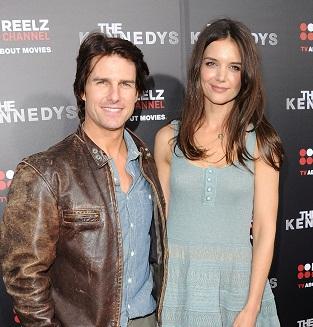 Celebrity enthusiasts may have been blindsided by the Tom Cruise and Katie Holmes breakup, but was Tom Cruise also caught by surprise? According to some sources, yes!
OK! NEWS: TOM CRUISE IS "DEEPLY SADDENED" KATIE HOLMES FILED FOR DIVORCE
Entertainment Tonight's Christina McLarty spent some time with Tom recently on the set of his new film just two weeks ago. "There was nothing but love that I felt from his end," she says. "So, it is a little concerning and it is shocking, because... there's an argument there that, you know — was he blindsided by this divorce?"
Article continues below advertisement
Tom and Katie were last seen together around the time of this interview, in Iceland. Katie then returned to NYC without her soon-to-be ex-husband.
"When I asked him, at the age of 50, 'What's your greatest achievement?' he said, 'My marriage and my family.'" McLarty said of Tom, whose 50th birthday is this Tuesday.
OK! GALLERY: TOM CRUISE AND KATIE HOLMES SPLIT! CHECK OUT THE WAY THEY WERE
Katie, as we know, filed for divorce, and reportedy, also primary custody of Suri. Interesting side note pointed out by CBS News: Katie is 33, the same age Mimi Rogers and Nicole Kidman were when they ended their marriages to Tom. What does this mean? Maybe nothing, but it is interesting... only time will tell if it's significant.
Also possibly significant: Michael Kelly, a California divorce attorney who is not involved with TomKat's case, said Katie's East Coast filing was "a tactical move" that says "there will be an attempt to gain an advantage." New York's comparative-fault divorce laws could prove advantageous for Katie. (The couple lived in L.A.)