NEWS
Tom Cruise Going Fat & Bald!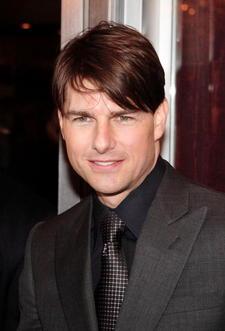 A few days ago OK! reported that Katie Holmes would be filming a cameo in the upcoming Ben Stiller movie Tropic Thunder as she was spotted meticulously studying the script on set this week. Well... we made a small mistake — but we were onto something, as we've learned it's actually Katie's hubby Tom Cruise who will be featured in the film instead. And trust us, you'll barely recognize him.
Decked out in a fat suit and bald cap, Cruise has been skulking around the set of Tropic Thunder, which co-stars Stiller, Robert Downey, Jr. and Matthew McConaughey, while devoted wife Katie has been there with him, offering her support and reading through the script with him.
Article continues below advertisement
The movie's producers had been hoping to keep Mr. Mission: Impossible's participation totally under wraps until the film opens next year, but when it comes to TomKat, you can't keep secrets like this from OK!. Remember, we told you Katie would run the NYC Marathon a month before she slipped into her running shoes.
According to a source on the set, the Oscar-nominated star had to undergo hours of makeup each day and even the other actors on the set didn't recognize him. So how did this all come about? Tom and the film's director, Ben, who is well-known for his note-perfect impersonation of Cruise, have been pals for years and are even planning to co-star in The Hardy Men next year.