NEWS
Tom Cruise Shuts Down London's Trafalgar Square With Sci-Fi Thriller 'All You Need is Kill'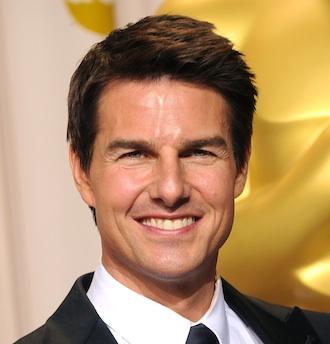 Not much can shut down Trafalgar Square's hustle and bustle in London except for of course, Tom Cruise.
OK! GALLERY: TOM CRUISE & KATIE HOLMES SPLIT! CHECK OUT PHOTOS OF THE WAY THEY WERE...
The former hubby of Katie Holmes is filming his sci-fi thriller, All You Need is Kill, across the pond and arrived to shoot a scene aboard a Royal Air Force helicopter, as per the U.K.'s Telegraph.
As Tom was decked out in military garb, tanks were strewn on the set. He'll co-star in the film with Emily Blunt and Bill Paxton. In the thriller, an alien race lands on the planet and begins destroying cities and killing millions of people. Armies from countless countries join forces to overthrow the aliens.
Article continues below advertisement
OK! GALLERY: KATIE HOLMES & SURI CRUISE STEP OUT IN MATCHING OUTFITS IN NYC
No stranger to larger than life roles, Tom plays Lt. Col. Bill Cage, an officer who previously was not in combat! Without revealing any spoilers let's just say, it sounds like he kicks some major butt in the film and gets knocked down himself as well.
All You Need is Kill will catapult into theaters in March 2014. Tom has his work cut out for him though -- he'll appear in a spy thriller Jack Reacher next month and then a space-set film, Oblivion, this April.