NEWS
Tom Felton Wants to Be a Rapper & Change His "Image" With "Backward Caps"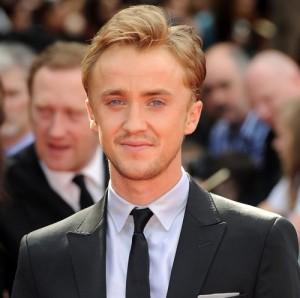 With the culmination of the Harry Potter franchise, star Tom Felton — aka Hogwarts' established villain — will not be giving up his tough guy reputation. The British actor revealed he wants to become a rapper!
The 23-year-old actor wants to expand on his passion for music and become the next great rap star!
"I was thinking of doing some British hip-hop group N-Dubz-style stuff," Tom told the UK's Sun, via Huffington Post. "I am looking to get into the grime rap UK scene.
Article continues below advertisement
"I'm going to change my image — backward caps, the lot," he added.
Tom has been pursuing his passion for music all along.
But the actor has been uploading mellow, relaxed tunes to his Feltbeats YouTube page since 2008, and now he is after the rap scene in the UK.
So will he stop acting all together?
We doubt it. Tom landed a starring role in Rise Of The Planet Of The Apes.
For now, get your dose of Tom in Harry Potter and the Deathly Hallows Part 2 in theaters July 15.