NEWS
Tom & Gisele: Birthday Surprise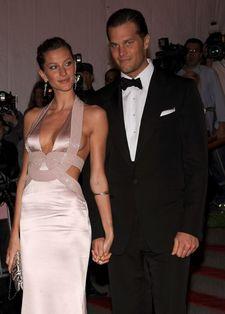 Gisele Bundchen is making sure her footballer boyfriend Tom Brady has a fantastic 31st birthday on August 3.
The supermodel, whose smokin' body graces the cover of V Magazine told a pal she "wanted to do something special this year" so she's creating a one-of-a-kind calendar for him--starring herself!
Gisele,28, has been talking to long time photographer pals to help her shoot twelve different looks, which she'll then bind and present to the New England Patriot.
Article continues below advertisement
A pal tells OK!, "She's got some racy lingerie shots, a birthday cake shot for August, and the expected picture of her in knee socks and his jersey!"
Tom has no clue about Gisele's plan but the pal says, "He's going to love it!"