NEWS
Tom Hanks Banned from Church?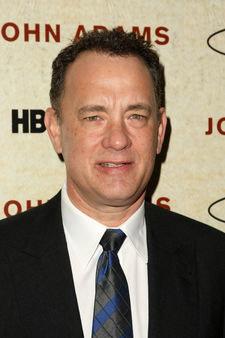 Tom Hanks has been banned from church.
Rome's diocese has forbidden producers of his upcoming film Angels & Demons, the prequel film to The Da Vinci Code, from shooting in two churches in the city due to the controversial nature of the plot.
''It's a film that treats religious issues in a way that contrasts with common religious sentiment,'' Monsignor Marco Fibbi, a spokesman for the diocese, says. ''We would be helping them create a work that might well be beautiful but that does not conform to our views.''
Article continues below advertisement
Producers first requested permission to film inside Santa Maria del Popolo and Santa Maria della Vittoria last year and were immediately declined. The issue is being raised again now that production has commenced.
The polarizing series, which do "not conform to our views,'' have enraged Catholic leaders since the book's release as it suggested Jesus married and had numerous children and painted the Opus Dei, a Catholic movement, as a furtive murderous group.
''This is a prequel to The Da Vinci Code and it's clear that the theme is similar,'' Monsignor Fibbi says.
Still, the crew is allowed to film exteriors of the the churches.
The movie is scheduled for a May 2009 release.