NEWS
Tony Romo Tires of Jessica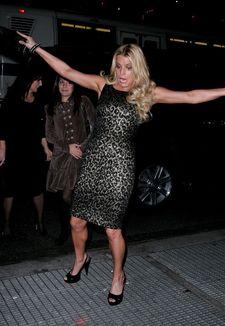 Just when it seemed like Jessica Simpson and her quarterback hunk Tony Romo , the two were spotted cavorting together on a seemingly romantic hunting trip over the weekend in Texas.
But now OK! has learned all might not be well just yet as insiders say the trip was a last-ditch effort to save their relationship.
On Jan. 17, Tony called Jessica at her L.A. home to try to break things off. "He said he thought it was better if they went back to being friends," a pal of the singer tells OK!. "'Just friends' is not in Jessica's vocabulary, and she is not a victim. She knows how bad this will look in the media."
Article continues below advertisement
But according to the pal, Jessica refused to give up, and so Tony invited her on what he thought would be the worst date of her life: a hunting trip! "It's Tony's way of punishing Jess," laughs her friend. "Jessica Simpson hunting — and without her entourage? Forget it!"
Only time will tell if these two will make it. But according to an insider,"Tony has finally started to realize how high-maintenance Jessica is," says her friend. "We're talking diva status. She comes with an entourage, and that includes her dad, Joe Simpson. What's not to love?"
For the full story, pick up a copy of the new OK!, on stands everywhere Thursday.