NEWS
Top Chef Masters Curtis Stone Shares His Favorite Thanksgiving Tradition with Wife Lindsay Price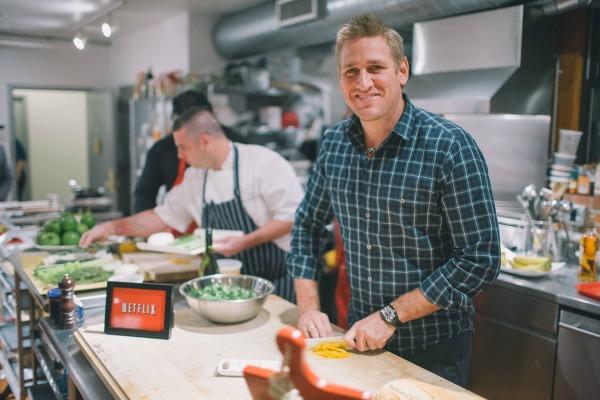 Imagine a night lovelier than this: Curtis Stone, the famous Australian chef who appeared on Top Chef Masters, makes you a five-course meal inspired by Thanksgiving and Netflix. And also teaches you how to make a few of the dishes, while the two of you watch Netflix together next to the stove. Well, it happened to me, guys!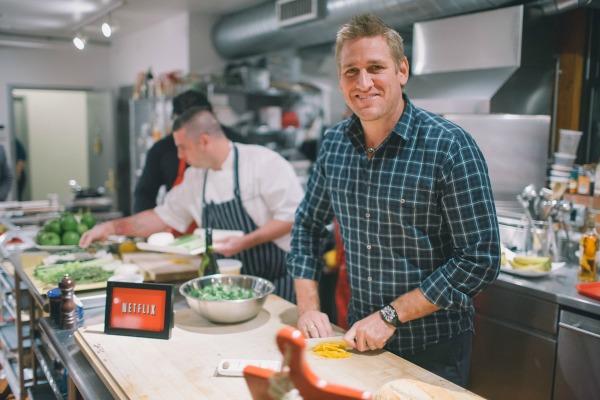 Curtis Stone hosted the cooking class and massive meal with Netflix. Some of his Netflix-inspired dishes included items like a cocktail called "Red's Orange White Russian," inspired by Red from Orange is the New Black. In between stuffing my face and trying not to light my hair on fire while sauteeing, I got to chat with Curtis about his favorite Thanksgiving dishes and traditions with his wife, actress Lindsay Price.
Article continues below advertisement
OK! News: Try these delicious Thanksgiving cocktails!
OK!: As an Aussie, what's your favorite thing about Thanksgiving?
Curtis Stone: It's such a special holiday. My wife's family have this beautiful tradition where they take this bowl of black-eyed peas and a little bottle, like a genie bottle, and you pass them around and drop one black-eyed pea into the bottle for something you're thankful for, and pass it on. By the time you're done with dinner, the bottle's almost full and you're like, My God, there's so much to be thankful for.
OK! Do you serve any weird but great Thanksgiving dishes, like things that don't usually fit in?
CS: I live on the West Coast, and seafood is better there during the colder months, so I usually serve crab. Lindsay's mom is Korean, so she usually shows up with some kimchi or another Korean dish.
OK! News: Learn how to make a healthy version of Lauren Conrad's favorite dish.
OK!: Do you have any twists on the really traditional stuff, like turkey and cranberry sauce?
Article continues below advertisement
CS: You could get more inventive with the poultry, if you wanted to. It doesn't have to be a turkey; it's game season around Thanksgiving. In the UK, they have partridge and pheasant and woodcocks, and I've never seen that in the States, but why not? That could be interesting. And the cranberries, you could sprinkle pomegranate seeds on top.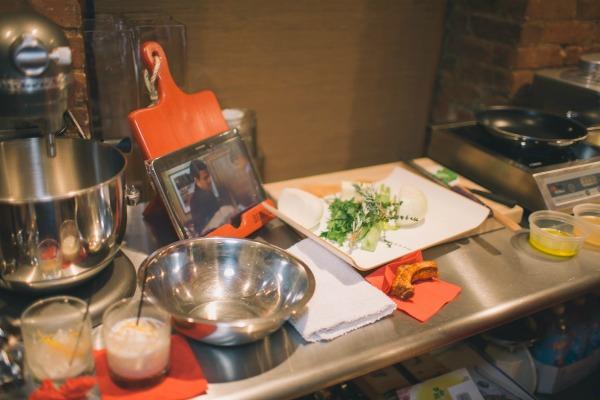 OK!: You had themed dishes tonight. What's your advice for someone who's having a theme party
CS: The thing with a themed dinner party is it makes your life so much easier. When someone says, 'Come and cook me dinner, anything you want,' there's a million things to choose from. You say, 'I want to do a dinner around seafood and bone-dry sauvignon blancs,' I'm like, Right! I've got my direction. So it's just about establishing what that direction is, and then building in layers of fun around it. It's the food, but also if it's a Mexican-style party you can deck the table out a little bit, have a Mexican cocktail. Be a little silly, and you'll get away with it.
What's the best theme party you've ever been to? Do you have any special ethnic foods at your Thankgiving? What twist do you put on the traditional dishes? Tell us in the comments below or tweet us @OKMagazine.