NEWS
Tori Spelling Planned Her 'Surprise' Pregnancy To Help With Growing Debt, Claims Source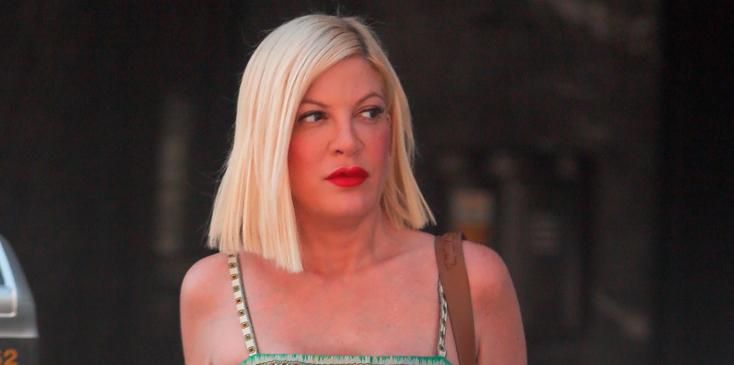 For most people, adding to the family is a strain on the pocketbook but for Tori Spelling, it's an opportunity to cash in.
A source told OK! Magazine that Tori and Dean McDermott's their fifth child is not so shocking at all because it's all part of their master pay day plan.
As OK! reported, the reality stars have been suffering through financial drama, including $250,000 in unpaid state taxes.
Article continues below advertisement
But the insider spilled that Tori planned the pregnancy with Dean as a way to get back on their feet financially, since a baby will bring in bucks.
"She's gloating that she's saved their family," said the source.
According to the insider, Tori is planning to hit up her mother, Candy Spelling, for cash because the legendary -- and loaded! -- former producer can't resist spoiling another grandchild.
"Tori knows that when it comes to her grandchildren, Candy will cough up the cash," added the source.