NEWS
Tori Spelling's Hubby Wears High Heels!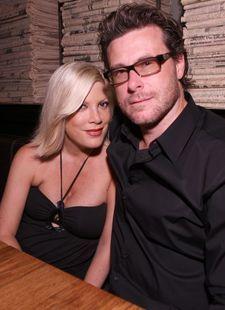 Who wears the pants in Tori Spelling's home? Or maybe we should be asking who wears the high heels!
Famed drag queen RuPaul — whose upcoming TV show RuPaul's Drag Race for the Logo network pits contestants in drag against each other in a fabulously over-the-top competition — told OK! that Tori and her husband Dean McDermott are celebrity judges on the series.
And RuPaul revealed to OK! that, during the couple's time on the show, Dean really got into the spirit of the show.
Article continues below advertisement
"Tori's husband got to wear a pair of heels that were his size," explains Ru. "They belonged to one of the contestants and he didn't want to give them back."
"It's like that," the drag legend shrugged. "Men in our culture are boxed in so much that given an opportunity to say, I can go for it right now, it's like the chains have been taken off."
Still, Dean didn't go all the way. The actor, who has two kids with Tori, did not don a dress!