NEWS
Touch Down: Super Bowl Bites You Have To Try!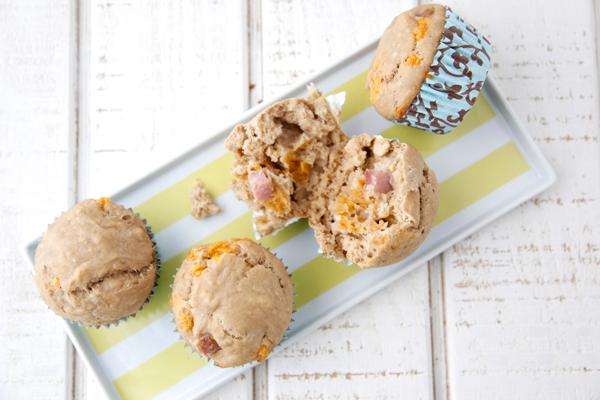 When it comes to Super Bowl parties, it's time to go big or go home! Do the big game proud by upping the ante on the eats you're serving your guests. These options take your average party fare and kick 'em 10 notches. They're tops in our playbook.
OK! News: Four Ways To Make Chicken Wings For the Super Bowl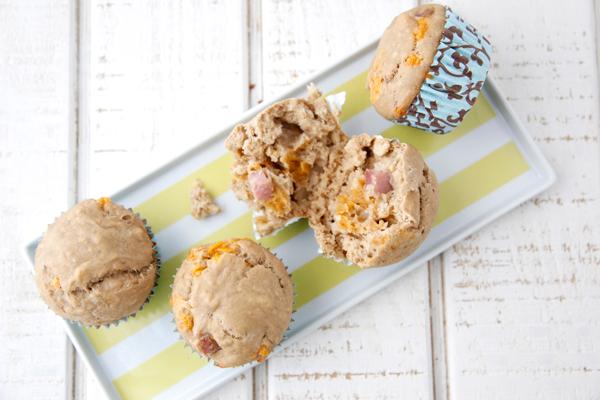 Article continues below advertisement
16 ounces stout beer
3 tablespoons butter, melted
1 cup grated cheese
1/2 cup diced ham
Instructions
Preheat oven to 375F
In a bowl, combine the bread mix, melted butter, and beer. Stir until combined.
Fold in the cheese and ham.
Spoon batter into greased or paper-lined muffin tins and bake for 28-30 minutes, until golden brown.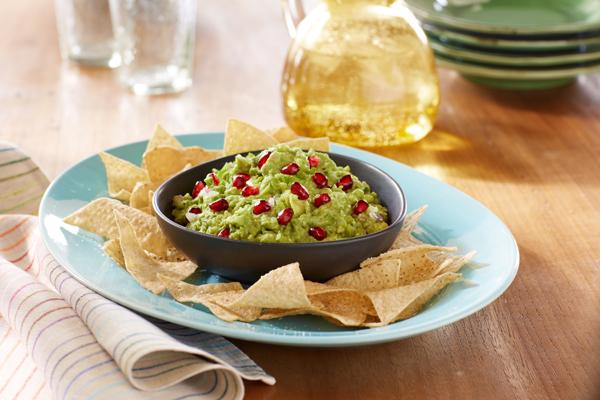 Pomegranate Guacamole
courtesy of Katie Chin
½ cup arils from POM Wonderful Pomegranates or ½ cup POM POMS Fresh Arils
2 ripe avocados, skin and pit removed
zest and juice of 1 lime
1 small red onion, finely chopped
1 large jalapeño chili, deseeded and finely chopped
1 garlic clove, minced
kosher salt to taste
tortilla chips or pita chips
Preparation
Prepare fresh pomegranate arils, if necessary.*
In a medium-sized mixing bowl, mash the avocado and mix in the lime zest and juice, red onion, jalapeño and garlic. Season to taste with salt.
Article continues below advertisement
Stir in the arils.
Serve with tortilla or pita chips.
* To prepare fresh arils, score 1 large POM Wonderful Pomegranate and place in a bowl of water. Break open the pomegranate under water to free the arils (seed sacs). The arils will sink to the bottom of the bowl and the membrane will float to the top. Sieve and put the arils in a separate bowl. Reserve ½ cup of the arils from fruit and set aside. (Refrigerate or freeze remaining arils for another use.)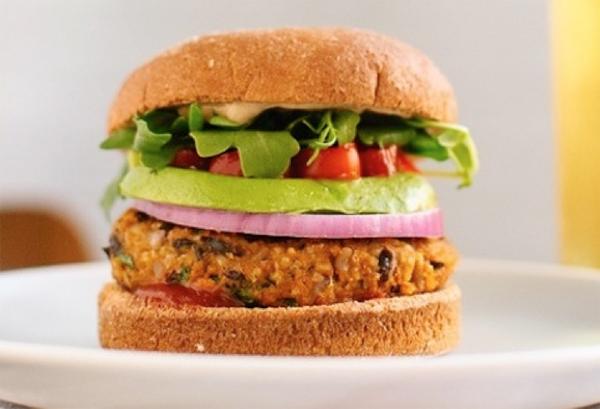 Super Quinoa Sliders
courtesy of Franci Cohen
Ingredients
1 cup uncooked red quinoa, rinsed
2 cups low sodium vegetable broth
1 cup canned chickpeas, rinsed
1/2 cup grated mozzarella cheese
1/3 cup panko bread crumbs
1/2 cup sweet potatoes, diced very small
3 scallions, finely sliced
1 tsp freshly crushed garlic
2 large eggs
Salt and pepper to taste
3 tablespoons olive oil
Article continues below advertisement
12 multigrain slider buns
2 avocados, sliced
Spicy mayonnaise
Directions
Start by cooking the quinoa as directed on package, substituting vegetable broth instead of water.
Meanwhile, in a saucepan sauté scallions 3-4 minutes until lightly brown and translucent then add in garlic.
Add sweet potato and sauté a few minutes more, until potatoes are tender
Lastly, add chick peas and cheese and remove from stove
Mash the mixture together leaving it slightly chunky. Then add the drained quinoa and breadcrumbs to mixture. Finally, add eggs, salt and pepper and mix well.
In a frying pan, heat olive oil over medium heat.
Form 3" patties out of mixture with your hands and place into frying pan. Cook patties 3-4 minutes on each side until crispy and lightly browned
Serve on multigrain bun with lettuce, tomato, a few slices of avocado and a drizzle of spicy mayo!
Article continues below advertisement
*Note: For a healthier version, wrap the sliders in iceberg lettuce!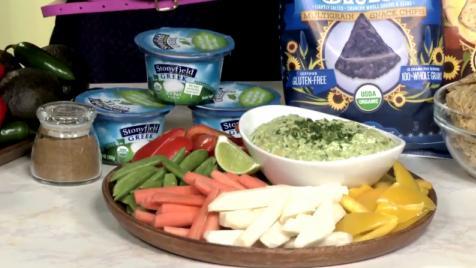 Stonyfield Blue Cheese Avocado Dip
Ingredients
4 ripe avocados (peeled, seeded, and coarsely mashed)
1 clv garlic (finely minced)
4 scallions (green part only, chopped)
2 T olive oil
2 T fresh lemon juice
1 c Stonyfield Organic Greek Plain Nonfat Yogurt or Stonyfield Organic Plain Fat Free Yogurt
1/2 c blue cheese (crumbled)
Preparation
Combine all ingredients in a mixing bowl.
Refrigerate until ready to serve.
What's your go-to Super Bowl snack? Tell us in the comments below or tweet @OKMagazine.