NEWS
'Tough Love' Expert Steven Ward Weighs in on Taylor Swift's Relationships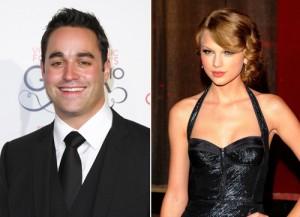 "She should have posed for the cover of Rolling Stone half-naked like he did. She's gotta show him, 'Anything you can do, I can do better.' " Those were the words of advice from relationship expert and star of VH1's Tough Love, Steve Ward for Taylor Swift. He says this would be a "more effective" way for Taylor to get her point across to John Mayer, one of the many boys who she was written songs for.
Article continues below advertisement
OK! had the chance to talk to Steve at VH1's Save the Music Foundation Gala in NYC where he weighed in on Hollywood's hottest hookups and latest breakups.
The night honored John Mayer and his contributions to the efforts of the foundation. It was no surprise that Taylor was a hot topic! "For a girl who's so young, she sure has no trouble finding dates," Steve said.
So what does Steve think of Taylor's current fling with Jake Gyllenhaal? He says Taylor's a player!
"It seems like every week Taylor Swift is dating somebody else." He isn't too optimistic about her latest venture, either. "I'm going to bet that this will last about as long as all the other ones and it (will) be over in a couple months, tops."
The couple was last seen hanging out at the pool at Post Ranch in Big Sur, Calif. and later getting ice cream together where they posed together for pictures with fans.
By Evan Real