NEWS
Touring With KT Tunstall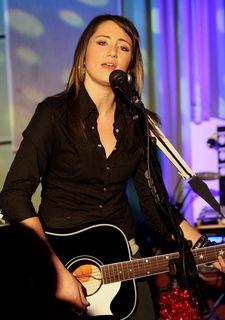 KT Tunstall plays Joe's Pub in NYC tomorrow. I can't wait!
What's one thing she can't live without on the road?
"My boots," the newly engaged singer tells me. "I've got a pair of Italian leather boots that I bought right at the beginning of my career and I probably wear them five days a week. I feel very, very vulnerable without them. They've stomped their way through most of my performances."
The 32-year-old Scot has Australia and U.K. tour dates on her schedule later this year. During her time off, perhaps she'll sightsee with fiance Luke Bullen, who proposed on Christmas Day.
Article continues below advertisement
"I spent my twenties trying to get somewhere as a musician with very little money, and I was pretty happy that way, but my friends were off traveling and seeing a lot of different countries," she tells me. "I've never been to India or South America or New Zealand and there are places that I'd really like to go and see. I need to go and do some adventuring."