NEWS
Traci Lords: Don't Call Me a Porn Star!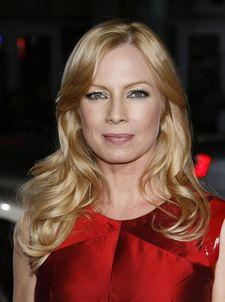 Former adult star Traci Lords may be one of the stars of the upcoming film Zack & Miri Make a Porno, but she still has an issue with the state of the industry today.
Traci says she can't stand all the internet porn spam! "Porn is not something that I'm sitting and watching these days but from all the spam, I hate when that comes across my computer!" she says. Excited about her role as a porn star in the new Kevin Smith film Zack & Miri Make a Porno, she admits there was som initial hesitation.
Article continues below advertisement
"I'm a huge fan of Kevin Smith, so I said,'Yay!' but when my manager told me the title I went, 'What?' Does he know I'm a mom now?"
Traci ultimately decided to take the role but says her infamous life as a teen porn star is no longer a part of who she is.
"I have a different life now, a great husband and a great baby. My old life no longer defines me."