NEWS
Tracy Morgan Taking Time From '30 Rock' to Recover from Kidney Surgery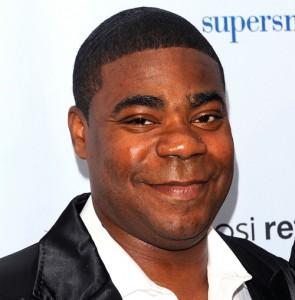 Tracy Morgan had a successful kidney transplant earlier this month, but as a precautionary measure he will take a brief hiatus from his role as Tracy Jordan on the NBC show 30 Rock.
According to Entertainment Weekly, Tracy will miss at least two episodes of the NBC comedy so that he can fully recover from surgery.
Executive producer Tina Fey and her team of writers have already planned a plot to accompany Tracy's absence.
Article continues below advertisement
OK! GALLERY: BRUCE & TRACY DON'T COP OUT AT THEIR PREMIERE
EW reports the team will make Tracy have some kind of a meltdown because of a good thing that's happened to him.
The comedic actor is expected to miss two to three episodes which will air in March.
Tracy was diagnosed with diabetes in 1996 causing his need for a new kidney.