NEWS
Travel Troubles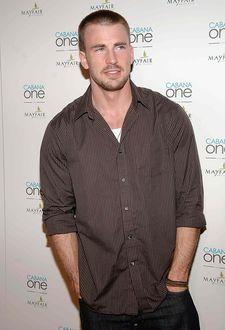 Ok, broken plane, broken blackberry, broken back-up emergency phone and broken sleep cycle is not going to break my spirit. I'm on vacation, starting today, and I'm going to relax and enjoy it. Mind over matter.
I'm currently emailing at 30,000 ft. Pretty cool.
I'm drinking a glass of red wine, by myself, at 1:45pm, and it's ok.
It was even given to me by the flight attendant complimentary for my travel troubles this morning.
Article continues below advertisement
Travel troubles included waking up at 5:15am (the alarm going off was the last sputter croaked from my now deceased blackberry) and going to the airport for a 7:20am flight to St. Maarten via Miami. The flight to Miami was first delayed 20 minutes to fix a part, a static something. Always worrisome when a part needs fixing minutes prior to take-off, but things got more troublesome when the pilot announced that didn't fix the problem and they were now changing the plane's battery! It was probably a good thing when more than two hours later they told us to just deplane because the plane was 'broken.'
I ran to another gate and got on a flight to St. Maarten via NYC. The flight left an hour late, cutting my NYC layover down to ELEVEN hours! Thankfully I still have an apartment there or it could have been a very long night at the airport. So, although I'm not going to be on "Push" star Chris Evans flight from Miami to St. Maarten as intended, and I'm not going to be in a car from the airport to the hotel with hottie "Fantastic Four " star Chris Evans as planned and I'm not going to be spending a night in the islands with dreamy "Nanny Diaries" star Chris Evans…Instead, I'm going to grab dinner with friends, maybe even catch "He's Just Not That Into You' before another very early morning. And it's ok…
Hopefully I'll be writing you next from under the St. Maarten sun (next to Boston-bred "Cellular" star Chris Evans) before hitting the opening of new St. Maarten club Tantra - where I hear Chris Evans will be ;) xo