NEWS
Trista Sutter: "I Don't Get 'Jersey Shore'"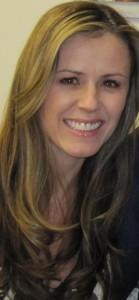 Despite the popularity of MTV's Jersey Shore, former Bachelorette Trista Sutter doesn't understand the hype.
"I just don't get Jersey Shore," the reality star, 38, tells me with a laugh. "JWoww wrote a book, and we were watching - I'm friends with Catt Sadler on E!, we went to college together and I tweeted her - because at the end of her interview awhile back, she said 'JWoww recommends that everyone carry …' and this is supposed to be going to young girls, the demographic is young girls. So she's like 'show your cleavage! And always pack condoms and bring extra panties with you wherever you go.' And Catt said 'sound advice for any woman.' I'm like 'seriously? laughs You did not say that.'"
Article continues below advertisement
Ryan adds, "I think she was being sarcastic."
Trista says, "Well, clearly, but some people might not think that. It's something I don't know that I'll be showing my kids. laughs But they're immensely successful, and they're everywhere. I guess I just don't get it. I'm a mom of two, and that's my life. It's all about The Wiggles right now. laughs"
Here's my pic with Trista and Ryan, and my pic with JWoww:
Pick up the OK! on newsstands this week to get Trista's advice for Kim Kardashian's upcoming reality TV nuptials. The cover line is "Kourtney and Khloe Reveal Secrets of Kim's Wedding."