NEWS
The Truth About Beyoncé & Jay-Z's Baby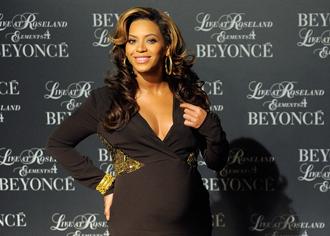 As reporters were waiting outside New York's Lenox Hill Hospital, a nurse sighed. "I wish Beyoncé would just go away," a witness overheard him say. "I am so sick of her being here." The hoopla surrounding the Jan. 7 birth of Beyoncé and Jay-Z's daughter, Blue Ivy, was out of control, with security so tight that other parents were reportedly denied access to the special-care nursery just to protect the superstars' privacy. The couple, who took over the fourth floor, reportedly paid $1.3 million to have two hospital suites renovated for their sole use.
Article continues below advertisement
OK! GALLERY: JAY-Z MAKES FIRST PUBLIC APPEARANCE WITHOUT BEYONCE AFTER BIRTH OF DAUGHTER BLUE
But it didn't stop there: Gossip also swirled that Ingrid Jackson, a surrogate, actually gave birth to Blue.
"People are claiming that she used a surrogate, mostly because the size of her baby bump seems to have gone up and down throughout her pregnancy," says an insider.
Why would Beyoncé use a surrogate? Pressure to get back onstage quickly is one reason. "The mother is a surrogate and Bey wanted to keep working right after the baby was born," Angie Beyince, who claims to be Beyoncé's cousin, told Hip Hop Weekly. "What pregnant woman wears heels 6 inches tall? That's not good for the baby!"
OK! NEWS: BEYONCE & JAY-Z WELCOME A BABY GIRL, BLUE IVY CARTER!
Reality star Yandy Smith added to the controversy by Tweeting: "Congrats Beautiful Bey & Jay! Even though that baby been here for a month already." Yandy later said she was joking.
Then there is the discrepancy in the due dates. In October, Beyoncé reportedly said during an interview in Australia that the baby was due in February. Yet, on the set of her video "Countdown," filmed in September, Beyoncé said she was six months along, puttinger her due date in December.
FOR MORE OF THE TRUTH ABOUT BEYONCE'S BABY AND THE RUMORS SHE USED A SURROGATE, PICK UP THE NEW ISSUE OF OK! — IN STORES NOW!