NEWS
TV HUNK DISCOVERED: Nikolaj Coster-Waldau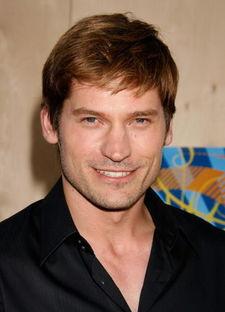 Fox's new time-bending series New Amsterdam won't make its TV debut till March 10, but since I've already deemed its handsome star, Nikolaj Coster-Waldau as the next TV hunk to watch, why prolong his introduction to the masses?
Nikolaj is back in his native country Denmark spending quality time with his wife and children, but was nice enough to stay up late and give me a call back here in the states to talk about what it's like to inhabit a character that's lived for 300 years.
Article continues below advertisement
"He's a homicide detective who lives and works in New York City, but he has this secret that he carries around, that he can't die before he finds the one he loves. That's what haunts him," says Nikolaj of his onscreen ego, John Amsterdam.
John uses his centuries of experience to solve crimes throughout the city, a premise that's taken Nikolaj to some of the Big Apple's most interesting nooks and crannies. "We shot 1812 and I was coachman. They found this old manor, just north of Manhattan. It was beautiful and majestic." And definitely in the 21st century. "There were about 500 airplanes flying overhead, and we're supposed to be in the 1800s," Nikolaj laughs.
While immortality keeps him young indefinitely, it's a drag on John's love life since his girlfriends grow old, and he doesn't. "If he wants to be complete, he has to find true love, but it's very difficult for him to find," Nikolaj says. Luckily, in the pilot episode, his everlasting spell may be coming to a close. "There's a big twist in John's life that sort of sets the show going, and it has a lot to do with his mortality," Nikolaj teases.
Oh well, beauty can't last forever!
New Amsterdam premieres Mon., March 10 at 9 p.m. on Fox. You can catch a special preview on Tues., March 4 at 9 p.m. and Thurs., March 6 at 9 p.m. on Fox.