NEWS
TV RECAP: VANESSA WILLIAMS, HGTV AND MORE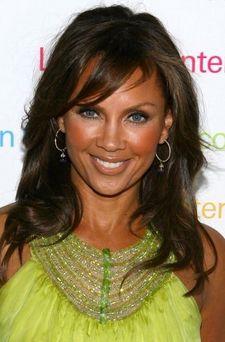 Refreshed from a week-long trip in the Caribbean, where I spotted Food Network's Alton Brown in St. Kitts shooting segments for his new series, Feasting on Waves (it'll premiere on the network Sept. 7), I eagerly jumped back into the TV wading pool.
I spent Tuesday evening rubbing power tools with the stars of HGTV at their Wine and Design soiree in midtown Manhattan. Hunky carpenter Carter Oosterhouse, who currently stars in Carter Can, has gone all out green in his new series Red Hot and Green, which premieres on the network June 9. "The base of the show is all eco-friendly green materials," he shared. "We're showing materials out there that are more eco-friendly for your home." Well, Carter, if you want to make that a private showing in mine, I'm pretty certain I'll learn to turn off a few more lights!
Article continues below advertisement
Is there anyone in the world who could stand up to Ugly Betty's Wilhelmina Slater? Sure is, according to Vanessa Williams, who plays the role. She would love to have legendary performers Bette Midler or Lily Tomlin guest star on the show. "I love their comedic style and they always play interesting characters as women," Vanessa told me at Lincoln Centers Annual Spring Gala Wednesday night. "I would love for them to come on and give Wilhemina a run for her money." I'd definitely watch that clash of the fashionistas! Ugly Betty returns to ABC with new episodes on April 24.
I closed out the week grooving to Wyclef Jean as he laid the beats down during the Fuse Network Upfront party last night in midtown. Now that's bringing the music to yah, for real.