NEWS
TV Weekly Recap: The Cougar is in love!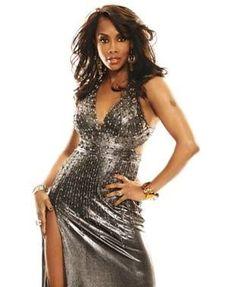 My male counterpart Oliver Coleman may have gotten with The Cougar this week.
But I got to sit down and chat with the hot new dating reality's series host, Vivica A. Fox.
And yes, Vivica is spilling the beans: The Cougar, Stacey Anderson, is in love (sorry, Oli!).
"She's head over heels," Vivica dished to me during the reality dating show's premiere party at Cibar in NYC.
"He was, when he first started the show, one of my absolute favorites," she teased.
Article continues below advertisement
As for the five guys kicked off Wednesday night, Vivica says their elimination was a no-brainer.
"I knew they weren't going to make it. They literally stuck out like a sore thumb," she declared.
Vivica, 44, who has dated her fair share of younger men in the past (remember 50 Cent?), had just done another hosting gig when she scored The Cougar.
"The producers told me they were not only fans of Glam God, but of my work on Curb Your Enthusiasm," Vivica said.
"That made me feel really good. The fact they picked an African-American, 40-something Cougar to do what it do works for me."
And us too.
Catch the mores episode of The Cougar Wednesdays at 10 p.m. on TVLand Prime.
Until next week, fellow Fanatics!