NEWS
TV WEEKLY RECAP: One hot chef and a cool Housewife!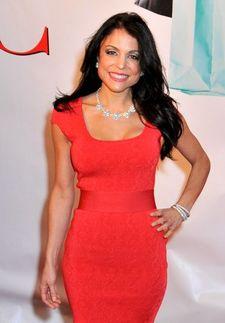 Sometimes in this business, all your best parties fall on one night.
So was the case for me on Wednesday.
I started off the night sipping spicy Chai latte at Tracey Stern's new Upper Eastside SALONTEA TeaBar and sampling some of the same flavors Ugly Betty alum Lindsay Lohan stocks up on!
I was then off to catch the debut of The Chopping Block, starring my new fave chef Marco Pierre White, at a private screening party he threw inside of the exclusive third floor enclave of the Spotted Pig pub in NYC's West Village.
Article continues below advertisement
We already know Marco loves sacking, so he was not amused when cousins Denise and Khoa Nguyen on the losing black team bowed out of the competition.
"I hate when people do my job for me," he sneered.
He doesn't have to tell me twice! The Chopping Block airs Wednesdays at 8 p.m. on NBC.
It was then time to jet set over to Japonais restaurant for Skinnygirl Frangelinis and margaritas, courtesy of The Real Housewives of New York City's Bethenny Frankel.
She hosted an after-party for her "Naturally Thin" book launch inside the mammoth space.
Bethenny was just on The Morning Show with Mike and Juliet dismissing rumors she and A-Rod are a couple.
But it is 100 percent true she's dating another man named Jason!
"He's beyond gorgeous," Bethenny told me of the modelesque pharmaceutical rep she had draped over her arm.
"He's the third Jason I've dated since the original Jason. The only Jason I haven't dated is the one from Friday the 13th, but everyone says he's bad news."
Hey, when you're desperate for a date…
The Real Housewives of New York City airs Tuesdays at 10 p.m. on Bravo.