NEWS
TV Weekly Recap: Secret Life of the American Teenager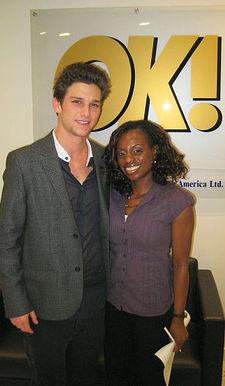 I'll admit, sometimes it takes me a minute or two to jump on TV's biggest sleeper hit.
Right now that would definitely be The Secret Life of the American Teenager.
The ABC Family drama that follows Amy -- a 15-year-old pregnant high school student grappling with what to do with her baby -- has beaten out fellow high school angst drama Gossip Girl in the ratings for weeks!
There is a baby daddy, none other than class rogue Ricky Underwood, a drummer she hooked up with once at band camp (yep, an American Pie homage right there!).
Article continues below advertisement
But Ricky has bigger problems than just getting a nice teen girl knocked up. We recently learned he's having a hard time coping with the aftermath of being abused by his father.
Darren Kagasoff, who plays Ricky, stopped by the OK! office and shared how the reveal has been a challenge. "It was a hard thing to shoot," he told me. "Ricky can be such a jerk and while this doesn't excuse it, it's a little bit of a justification for his behavior."
Darren also said that the storyline has become an outlet for fans to talk about the sensitive topics of incest and abuse.
"We did a PSA at the end of an episode to tell people where they could get help if they have been abused," Darren shared. "A lot of fans have written on the message boards and said thank you for exploring this. Now they can finally speak out about it as well."
Nice to know that such a heavy topic can have a positive effect on its fans.
??Catch The Secret Life of the American Teenager Mondays at 8 p.m. on ABC Family.