NEWS
Tweet Repeat: Christina Aguilera Releases "Say Something" Video, Eminem Previews Rolling Stone Cover and More!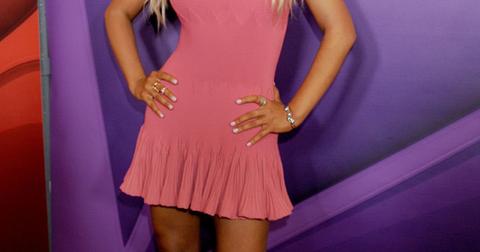 Nov. 20 2013, Published 7:47 p.m. ET
View all comments
Welcome to Tweet Repeat, your daily dose of the best celeb anecdotes found on Twitter. We've scoured the site looking for the funniest, weirdest, goofiest, deepest, craziest, sweetest, most intriguing thoughts of the day, from the most intriguing people on the internet. See what Kim Kardashian, Ricky Gervais, Lady Gaga, Ariana Grande and more were up to in the Twittersphere today.
I put so much love into my music, into my shows, I make it all for you. I'll never understand the overflow of hate sent my way.

— Lady Gaga (@ladygaga) November 20, 2013
Or maybe thats what entertainment is now. It's more fun to point & laugh than appreciate the artist. I'll keep rehearsing my steps #showbiz

— Lady Gaga (@ladygaga) November 20, 2013
Next week's Christmas song is an original called #LoveIsEverything. The message is beautiful & feel good..❄️❤️ I can't wait for U to hear it

— Ariana Grande (@ArianaGrande) November 20, 2013
Article continues below advertisement