NEWS
Tweet Repeat: Diddy Launches Revolt TV, Jacqueline Laurita Posts Adorable Old School Photo and More!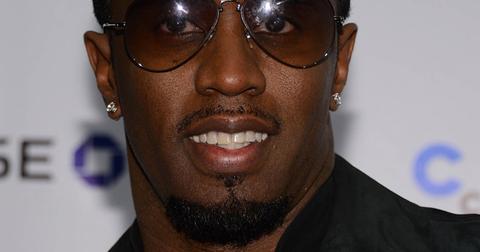 Oct. 21 2013, Published 8:45 p.m. ET
View all comments
Welcome to Tweet Repeat, your daily dose of the best celeb anecdotes found on Twitter. We've scoured the site looking for the funniest, weirdest, goofiest, deepest, craziest, sweetest, most intriguing thoughts of the day, from the most intriguing people on the internet. See what Sarah Michelle Gellar, Jenny McCarthy, Aziz Ansari, Solange Knowles and more were up to in the Twittersphere today.
Business idea: Spin class where you eat ribs while you spin. "Push, push! Imagine you're going up a hill to eat ribs..."

— Aziz Ansari (@azizansari) October 21, 2013
There really is good in the world. I get to see it every day. There are also dumb skanks, but the good outweighs them.

— kristen johnston (@thekjohnston) October 21, 2013
The most intense thing that can happen to you is definitely receiving an angry email from someone over the age of eighty.

— Lena Dunham (@lenadunham) October 21, 2013
Article continues below advertisement