NEWS
Tweet Repeat: Eric Stonestreet Posts Hilarious Vine Video, Hilary Duff Loves 'This is the End' and Joe Jonas Has Fun At Nickelodeon!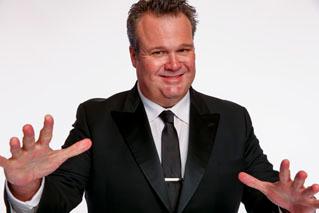 Welcome to Tweet Repeat, your daily dose of the best celeb anecdotes found on Twitter. We've scoured the site looking for the funniest, weirdest, goofiest, deepest, craziest, sweetest, most intriguing thoughts of the day, from the most intriguing people on the planet internet.
Today on Twitter we found tons of amazing Vine videos from celebs like Eric Stonestreet and Joe Jonas. We also finally saw Miley Cryus' new We Can't Stop video which Chloe Grace Moretz agrees is trippy, but so good. See what Hilary Duff had to say about This is the End, Scooter Braun's thoughts on his birthday and Sarah Hyland's reaction to the epic NBA game last night in today's Tweet Repeat below.
Article continues below advertisement