NEWS
Tweet Repeat: Jimmy Fallon Yodels With Brad Pitt, Miley Cyrus Says She Looked Like ET and More!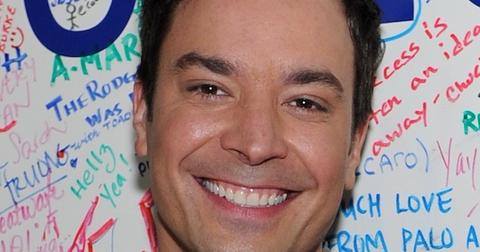 Jan. 2 2014, Published 9:03 p.m. ET
View all comments
Welcome to Tweet Repeat, your daily dose of the best celeb anecdotes found on Twitter. We've scoured the site looking for the funniest, weirdest, goofiest, deepest, craziest, sweetest, most intriguing thoughts of the day, from the most intriguing people on the internet. See what Seth Rogen, Ellen DeGeneres, Bryan Greenberg, Mario Lopez and more were up to in the Twittersphere today.
Was gonna go to the gym, but parking lot was so crowded I would've had to park 3 blocks away. I'm not walking that far to get on a treadmill

— Ellen DeGeneres (@TheEllenShow) January 2, 2014
Enjoyed American Hairpiece, I mean Hustle. Fun movie.

— Bryan Greenberg (@bryangreenberg) January 2, 2014
Disclaimer: My stand up is NOT like my vines. If you watch my stand up and expect that type of humor, then you my friend are an asshole.

— Chris D'Elia (@chrisdelia) January 2, 2014
This is by far the most I've ever been entertained by Shia LaBeouf.

— Seth Rogen (@Sethrogen) January 2, 2014
When you are sick, smells and tastes are no longer things in your life.

— Ben Schwartz (@rejectedjokes) January 2, 2014
Article continues below advertisement