NEWS
Tweet Repeat: Kim Kardashian Shares New KUWTK Trailer, James Franco On Set Of Yosemite and More!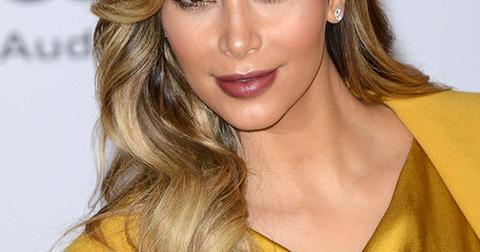 Dec. 30 2013, Published 9:10 p.m. ET
View all comments
Welcome to Tweet Repeat, your daily dose of the best celeb anecdotes found on Twitter. We've scoured the site looking for the funniest, weirdest, goofiest, deepest, craziest, sweetest, most intriguing thoughts of the day, from the most intriguing people on the internet. See what Kendall Jenner, Ricky Gervais, Ellen DeGeneres, Ashley Benson and more were up to in the Twittersphere today.
Happy No Interruptions Day! It's days like this that-- I'm sorry, I have to take this call.

— Ellen DeGeneres (@TheEllenShow) December 30, 2013
Yes, there's an Applebee's in Times Square that is charging $375 a person for New Year's Eve but you do get to keep the restaurant

— Ike Barinholtz (@ikebarinholtz) December 30, 2013
Somebody just said, "What's up, Champ?" to me. Not sure how to feel. Is "Champ" better or worse than "Guy"? #confused

— Josh Wolf (@joshwolfcomedy) December 30, 2013
Article continues below advertisement