NEWS
Tweet Repeat: NeNe Leakes Hints at Wedding This Weekend, David Spade Jokes About His Past and Victoria Justice Launches Her Summer Tour!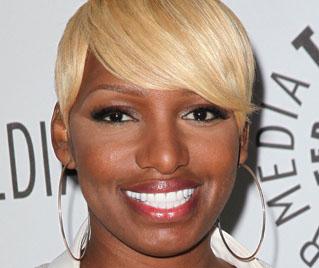 Welcome to Tweet Repeat, your daily dose of the best celeb anecdotes found on Twitter. We've scoured the site looking for the funniest, weirdest, goofiest, deepest, craziest, sweetest, most intriguing thoughts of the day, from the most intriguing people on the planet internet.
It looks like our video post yesterday on NeNe Leakes' rumored weekend wedding was correct! The Real Housewives of Atlanta star hinted today on Twitter that she has big plans this weekend—AKA her old Hollywood glam themed wedding! While NeNe is busy finishing last minute details for her special day, celebs like Khloe Kardashian, David Spade and Victoria Justice were sounding off in the Twittersphere about their thoughts on relationships, concerts and the new Instagram videos. See what we're talking about below in today's Tweet Repeat.
Article continues below advertisement
MORE ON:
Keeping Up with the Kardashians